Hey there Folks, have you ever Felt like Owning Your Own Website?
A few years ago I began to think about creating my own website. By doing this I also opened myself up to actually working online. I know many of my friends work online or are about to start.
Maybe you too have thought about a website and are looking at how to do this.
Being a cynic, I did some tentative research online to get the low down. I researched scams quite extensively but unfortunately I ended up with a site that quickly looked like being one. Fortunately I set myself a low dollar limit of involvement. By doing this I lost very little before becoming suspicious.
I had run a scam check on the website and found nothing. When I quickly opted out, I did another scam check. And found a beaut review. In fact so good, I went to this fellow's site and joined the network he was a member of.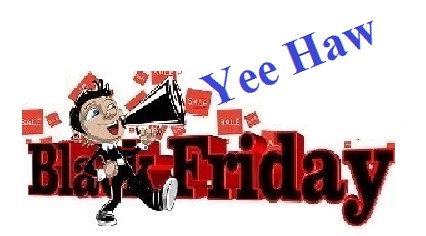 And my luck started changing. This network is the real thing. Has fantastic and loads of training. And an extensive help program. You can ask a question of members (of which there are around half a million fully active and over 1.5 million overall), or Site Support. And boy do you get a quick response.
These lessons were so well set out that I raced through them and had my website set up on the second day. The first lot of lessons taught me all that I needed to know to start this website. Take a peek at what happens in a day in the world of Wealthy Affiliate.
Once that was up and running I was hooked. By the end of these lessons, I was well into my first website.
The best thing that happened to me was I joined at mid-November. Actually I was still a bit cautious so only signed up for the first lesson set. That was free. I am positive you too will like this price to get your own website up and running.
Well it was just my price! I then had the choice to stay free or upgrade to premium.
So why mid-November was so cool. Well Black Friday falls in there. As I had already decided to upgrade to premium this deal was a great way for me to save money.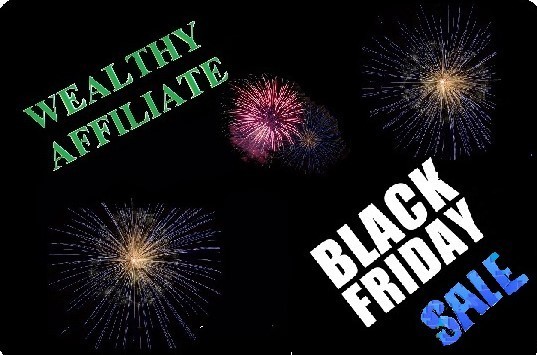 Early Black Fridays
Back to the mid-November reference.
I expect you know exactly what today's black Fridays refer to. When I grew up, the meaning was completely different. It referred to Fridays that were dated 13. I have never understood superstitious people but each to their own. I was born on the 13th of a month. When that date fell on a Friday, my friends and I went wild. Loads of jokes and scary tales.
Today's Black Fridays
My take hopefully matches yours on today's definition. And I did check out Wikipedia after I wrote my take out.
Today's Black Friday is a single entity based on economics. Well aren't most things these days. (And I am sure the Friday 13 still stands!)This year it supposedly starts on the Friday 29th of November. The day after the US thanksgiving.
OK, these dates are North American dates. Here in Australia, Wealthy Affiliate's Black Friday actually starts on not-so-black Saturday 30th November .  It goes through until December 3.
My take: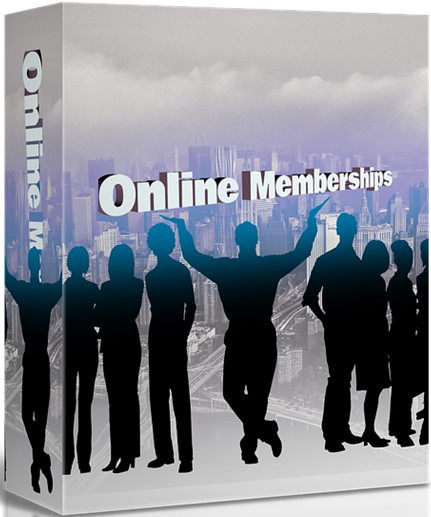 Black Friday can be one to four days long. And there are probably exceptions to this.

Originally it was considered the start of the Christmas shopping

As the shopping turned into a frenzy, it became known as the point at which profit went from the red to the black.
For a full take on this visit Wikipedia.
Wealthy Affiliate's Black Friday
Wealthy Affiliate's Black Friday is a great way to lessen your cost in learning to build websites./\
Note amounts given are in US dollars. You can convert to that of your country by following this link to CoinMill.
It is a yearly deal. The normal deal is already pretty manageable. At $359 that is fractionally under $1 per day.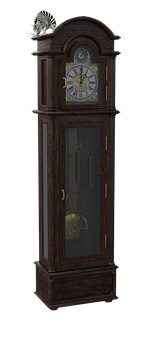 For Black Friday the deal is $299 per year. A rate of $0.82 per day. That is a great saving.

Another great thing is the price is Grandfathered in. As long as you stay with WA you pay $299 per year. Even if the WA price rises. (Well it hasn't so far, but you just never know!) Basically this Grandfather Clock is remaining frozen in time!
Just a word here though. Wealthy Affiliate is continually growing and adding new programs for us to use. So the current Black Friday price just might increase in future years. So this grandfathering is a very good deal.
If you really want to Learn to Build a Successful Website
Take it from me, this is a really rewarding activity. Especially for me as I am now officially entering very mature age! I am also building a house. Nothing like over extending.
But as I can take as long as I like to learn to earn online, over extension is not an issue. For any of you who want to forge ahead nothing here stops you from doing just that. You just need dedication and hard work.

Once you have established your website through hard work you will be rewarded and will be able to put in the amount of work you choose. That means work load will slacken off to whatever load you want to implement.
Some people just want to dabble to keep their life interesting or some are very businesslike.
You can join at any time during the year or utilise the Black Friday sale commencing on the 29th of November (it usually is extended too). Either way is good but the BF way saves you money.

The facts of the matter are, with the Wealthy Affiliate Black Friday Special you will save money. 
For me the choice was very easy. I like to save money so am very careful in how I spend.

I invite you to come and take a look at us. You can go directly to

Alternatively you can visit my Wealthy Affiliate Review to read all about it, before going back to the Black Friday link.
Share This