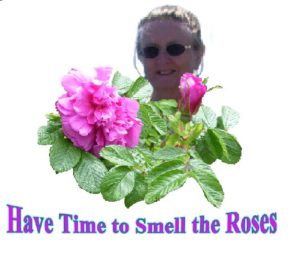 So you want to Turn Your Passion into Passive Income. Follow me and I will show you the knack. So come along, get stuck in and then in the future you can stop and smell the roses. 
How many times have you seen online advertisements to join a group and immediately start making thousands of dollars? With no effort on your side either! Well needless to say, no matter how you look at it and how desperate you are, this is almost 100% fantasy. I say almost as I am sure, based on random averages, that this will happen to someone. BUT don't hold your breath.
Yes, you can work towards making some income without exerting too much of your time and effort. This way is not a guarantee for success.

To really make this work, it will certainly take time and lots of hard work. After all as many have said, including one of our noted Prime Ministers, "Life wasn't meant to be easy". What a shame, but you can make it easier on yourself by learning how to work online successfully.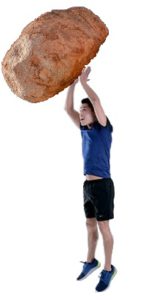 You can have many goals for your website. My main one was obtaining passive income. This comes about by choosing the right path to get there. And it still entails much work in the initial stages. Fortunately not physical work but cerebral work is hard too!
Pick the right means and this can earn you steady money.
Your first step is to find people who provide comprehensive courses. Not those that promise you the world, as long as you keep paying the never ending stream of add-ons required to actually start making money. Joining these, you most likely will be way out-of-pocket.
I managed to avoid this but many of my fellow members have spent thousands of dollars elsewhere for no gain. And this is quite usual. The moral is, do your research before joining any group; know you have to work hard; and success takes time. I do mention below, the group I found and I really love spending time with them as so much help and knowledge abounds within.
What is Passive Income?
From my point of view and experience, passive income is when you manage to get your website to a stage where your articles work by themselves. And the money continues to flow your way. This requires hard work initially until the flow commences and forms into a steady flow growth. Never stop writing if you want to expand into something really significant.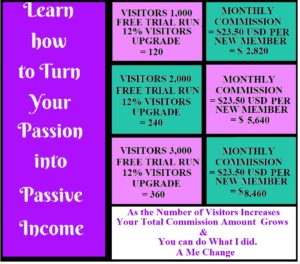 Of course there will be changes to the income. For instance people may drop out of what you are offering. However a well written, quality article should continue to encourage visitors to take part. If your visitor count is increasing, a percentage will be interested in passive income. More visitors, same percentage will result in more becoming members.
So opt-outs will be less than new opt-ins so most changes should be positive.
For example, say within 3 months you have 1000 visitors sign up for a free trial run. Maybe 12% like this idea and become fully fledged members. That's 120 joining through you.
As your site grows with more entertaining, informative and helpful articles, say your visitors grow to 3000 soon after the first three months. At 12% that's 360 total that have joined through you.

Well that's a pretty good income from existing articles. Keep going and the continued growth will make you very happy.
As you continue to add articles, and new visitors keep joining you, your passive income will only increase.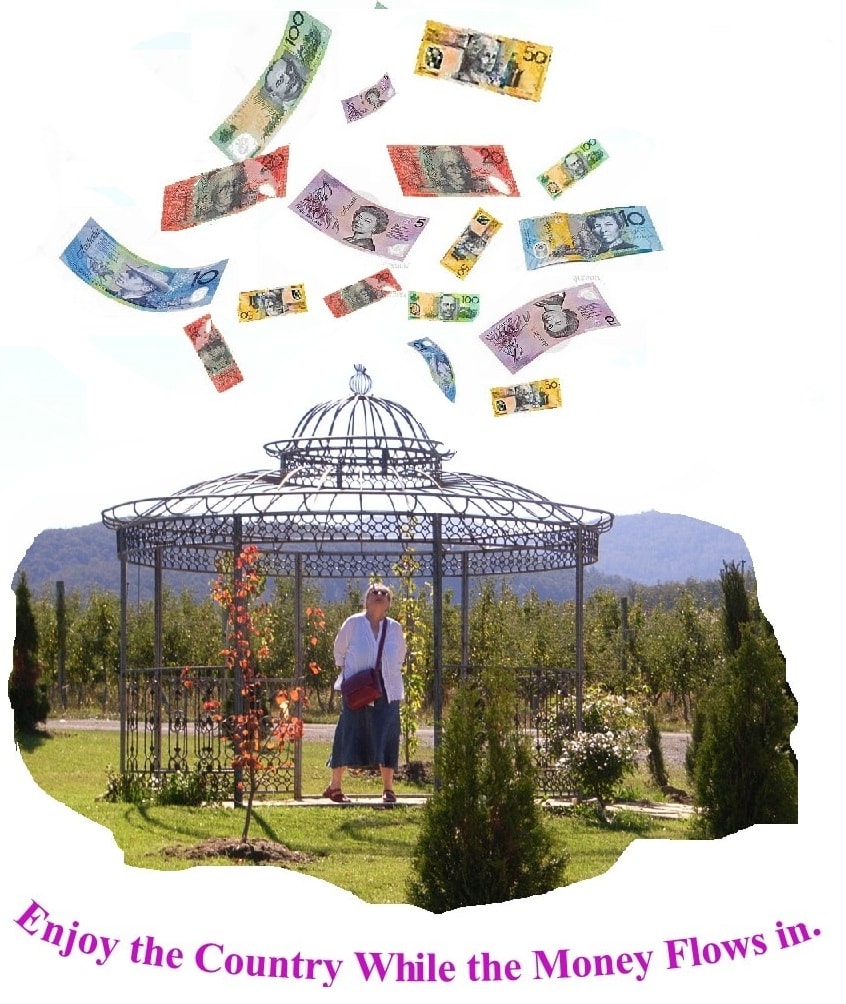 When you get to the level of income you desire, you can then change your lifestyle to what you want to do. As I said above, smell the roses. Or go on an extensive holiday.

Always remember, if you can connect to the internet you can continue to add informative articles.
One thing with websites is that, introducing fresh articles is always good.
Various Passive Income Streams.
I have found quite a few passive income streams.
Right up front, I will  tell you that I am not going to go into depth on most of these streams. Some I don't consider Passive Income and others are just too much work for the reward. And I like the ones where initial start-up costs are minimal to moderate, and once started the costs remain low to none. Those that are moderate tend to be associated with Makers. They need start-up money to buy the materials to make, and continue to make, their products.
My choices: These all depend on a quality content website so to attract as many visitors as possible.
1. Blogging & Affiliate Marketing
Blogging
Blogging can stand alone. I have already done a comprehensive article on this and you can visit it here in Secrets on How to Create a Really Successful Blog. The main way of making money via blogging is by selling advertisement space.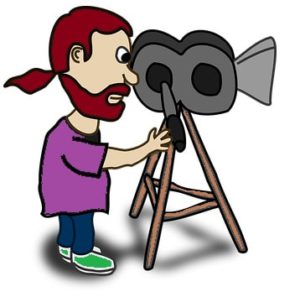 Setup your own YouTube Channel. This extends blogging to include videos, a visual aid that really helps your visitors. Then take advertisers promotions and make money from their ads.
Blogging includes Affiliate Marketing. After all how will something bring in income if a quality article (read blog) isn't part of the marketing? And it has to be a quality article that offers something that draws traffic to your site. If you have no traffic you will not create any passive income (or in fact non-passive) . This takes hard work and time to set up, but as traffic increases you can sit back and relax a bit. You do need to keep working but will be able to go at a lesser pace, if you are satisfied with what you have achieved.
Affiliate Marketing
So put your creative hat on and put out an informative, helpful blog offering an affiliate item to meet your visitors' needs. Have a read of What is Affiliate Marketing and How Does It Work?
Basically the process goes:
determine your niche,

find your affiliate partner,

research,

write your blog articles, and then

attach your links to the affiliate partner to direct your visitors to that affiliate merchant.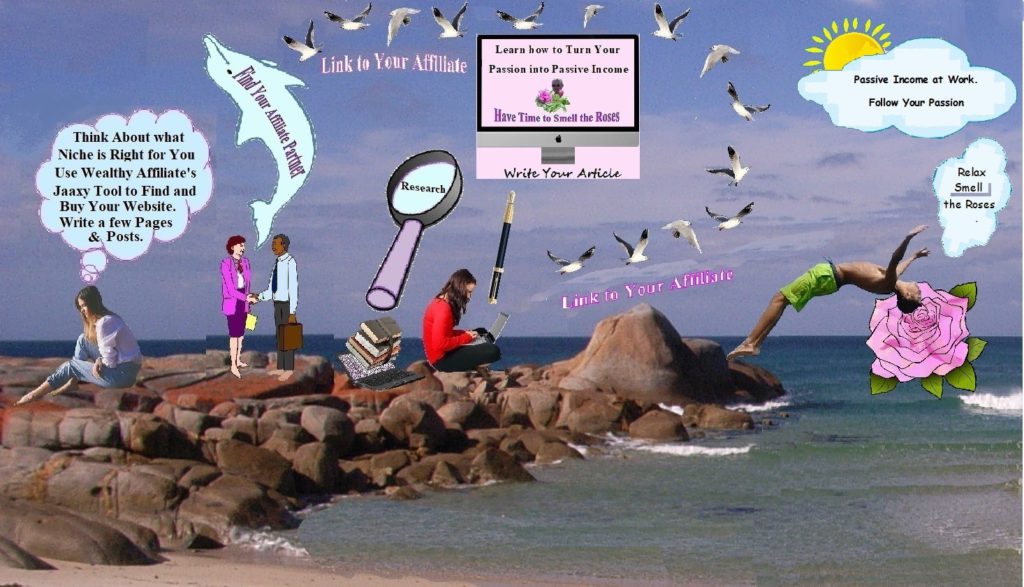 Although you might think this a bit confusing, it really isn't. You can always ask me questions if you have any, in the comments section below.
If someone then reads your blog, and finds information they need, then goes via your link and makes a purchase from your affiliate, you earn a commission.
What I really like about the group I belong to, Wealthy Affiliate (WA), is that they have taught me how to create two sites.


One to promote my own niche, Love Science Fiction (aka Science Fictio

n Addiction) , that is based on blogging and affiliate links. In this site I find links to the merchants who meet my niche items and promote them through my site. Then my visitors can choose to buy them (or not).

The other is to promote WA as a wonderful training facility. Their commission is very high so means a significant passive income once you have done the work to create a really helpful blog. For example, if one of your visitors decides to join Wealthy Affiliate as a Premium member and pays $49 monthly, you get $23.50 every month, almost 50% commission. Many affiliates offer 5% so this is a terrific return.
Wealthy Affiliate is growing at an enormous rate (upwards of 1.6 million members currently) and many do join as premiums. So once you have a website up and running successfully, Wealthy Affiliate offers a great way to earn passive income.
2. Review articles
There are two types of reviews that I do.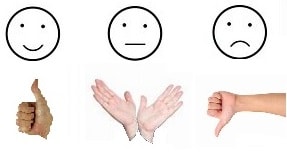 Those that offer services and/or training, such as Wealthy Affiliate, Bluehost and the like. My affiliate here is Wealthy Affiliate.

Product Reviews, such as books. In my case anything to do with Science Fiction and Fantasy. I have a few affiliates here. A couple for eBooks and eReaders, several for the old-fashioned paper books, costumes and comics. Just to mention a few.
These are just another form of blogging and once you are set up with lots of well researched and quality articles you will get lots of visitors and gain some passive income. Please note that this takes hard work and must stay current. This is what makes my Wealthy Affiliate site's passive income more reliable as it is recurring and not dependent on individual items.
3. Write and sell an eBook
Just as blog articles can take loads of work, eBooks take much more. Basically because they are much longer. This isn't a problem for natural story tellers, and once written can be a good source of passive income. Just a warning here. Make sure you get a very good proofreader. It is now easier than ever to write tales. Many are very poorly written. I am an avid reader and get very frustrated over those books that just don't make sense or are so poorly presented I give up soon after starting. And those authors go on my black list, never to obtain from them again.
4. Are you a talented maker?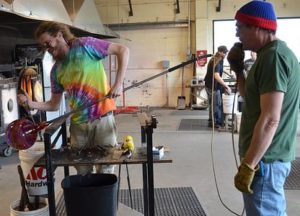 How do you sell your products? Do you have innovative products? We have many crafts and makers' markets here, in Tasmania, and that can be fun but is stressful as many are busy markets. You can serve one person at a time.
If you create a website and sell your artistic outputs online, you can sell to a huge audience at once.
And that my friend is passive marketing at its best.
The one drawback is that you have to have time to make a tonne of stuff to keep ahead of your market!
5. Buy bulk items
In addition to the previous point, you can buy bulk items. Those that you can add value to, such as clothes. Add embroidery, or silk screen images, and sell these on through your website. Or you can affiliate with digital product producers and sell these products on to your visitors.
These following ones can be done for little or no funds but do take more work and technical ability.
6. Create applications (Apps)
Apps are software programs created for use online and on mobile devices. Programs such as Microsoft reside offline on your computer so are not considered Apps.
7. Create online courses.
In my opinion, this suits people who are good at providing their training starting on the ground floor. This allows people to understand the terminology so those who buy these courses don't get confused.
The courses really need to be divided into beginners and so forth to experts. Never assume people know the jargon. For instance, many don't know what Apps means.
The following are not my choices: because for me they are too pricey.


8. Invest smartly

If you, unlike me, are intuitive about this activity it can be a winner. I am hopeless, so don't want to spend money when I don't have a lot of confidence that I can succeed. Yes I could learn about this but frankly, I am not interested. But many of you might just love this.

Once you made your investments, they will earn by themselves. Obviously if you have made the right choice.
9. Buy Rental Property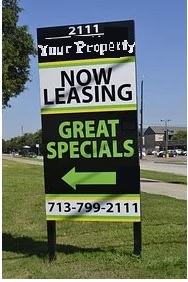 Another suggestion I found was to buy one or more rental properties. That's as far as I researched as I am not prepared to pay so much to start passive income. I suppose you could manage a number of these but that takes more work, and more expensive risks.
10. Lease out equipment and Tools
Buy expensive Tradie's equipment and tools and lease it out. You know the kind. You use it once in a blue moon so it's not worth buying for yourself. You will have additional costs in maintenance with this option.
11. Buy existing websites
Often, other people build up websites and then sell them. You can investigate these. If they are doing well they can be quite expensive. And if you buy them, you might find they are not a good fit with you. Your investment here might actually fail.
The Best Passive Income in Summary
As you can see there are a number of steps to pave your way to successful passive earning. Just remember you do need to do some really hard work to make this happen. So find yourself a set of good teachers and a mess of helpers and plunge into this steep learning curve.

I have mentioned my instructors several times and I do heartily recommend them. Not only are their tutorials the best. They participate with the daily communications that go on between so many of us. As for us, if you need help, someone will always be able to help you or direct you to others who can help.
Have you ever dreamed of being away from the madding crowd. Merriam-Webster defines madding as acting in a frenzied manner. How true in the life of populated communities! I traveled a lot and many of my jobs were short term and quite interesting. So I was often not in these communities. I was very lucky about that.
I did always dream of continuing my nomad ways and now I have found a way to do this. I just pack my trusty laptop, find a WiFi area and do my maintenance to keep my passive income flowing in. Wherever I am I can continue to maintain my website.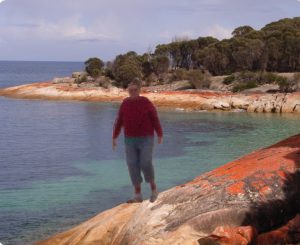 Now wouldn't you love to do this too. Not necessarily the same way but with the same wide open options. Feel free to ask me anything you want about passive income, my lifestyle and Wealthy Affiliate. You can take a look at Wealthy Affiliate too.
Share This