I have always been a hard worker. Fortunately I have mostly found work that I love, so the hard work was very rewarding even though it was for other people or companies. I did a varied amount of jobs but my most rewarding was creating a wetland.

Unfortunately this happened during a severe drought in New South Wales. All the waterfowl in the area descended on it and had a feast. But we kept on keeping on and the end result was an award wetland.
This was achieved by teamwork, much as per Affiliate Marketing. The only thing different was the reward was different, ie extreme satisfaction. When you do Affiliate Marketing properly not only will you gain extreme satisfaction but you can also earn a nice living. So what is Affiliate Marketing and how does it work?
A lot of people play on the 'I hate my job' number and try to entice others to join them online. I won't do that because loads of people love their jobs. Many of these people just might like to learn about Affiliate Marketing. Just so they can gain a bit of freedom or perhaps, like me, they are retired (maybe bored). So have a look around my website, and if you comfortably feel this just might suit you, join with me on this journey.
When I retired, I toyed with the idea of working on line. I did a lot of research, found some scams (fortunately identified pretty quickly and cheaply) and decided the idea of affiliate marketing was very attractive. Especially if I picked out the most appropriate affiliate partner for passive income. I will tell you more about this later.
Affiliate Marketing
Many people look at online work via blogging. Well Affiliate Marketing is easily incorporated into this activity. You, the marketer, present the Marketing article and write reviews and blogs about it. This gives your website visitors a well-rounded idea of how it all fits together. In fact your article should be full of helpful information.
Let's take a look at the players in affiliate marketing. There are two structures; the first has three players and the second has four players.
And note here, that becoming an affiliate in both instances is free. If a fee is required, forget that Merchant or Affiliate Network.
Three player Structure
Merchant (broker, dealer, trader, supplier, creator of product or service to sell, can be company or individual)

Publisher (Affiliate, individual or company, promoter for one or more merchants' products).

Customer (makes the system work by using the Affiliate's helpful information to choose and buy products)
You, the Publisher, represents the Merchant. Just like the old time door to door salesman but without the miles of walking. You can do this all from your computer or device, just as long as you have an online connection. And the best part is that you can do it from anywhere that has this connection.
Actually you won't be the only Publisher, but one of many and the same goes for both player structures.
The Customer ends up with the product they want and the Affiliate ends up with a commission paid by the Merchant.
Commissions vary from Merchant to Merchant. And these commissions can vary significantly. You need to choose wisely. If a Merchant handles a large quantity of goods then even small commissions can add up.
The Merchant also handles the distribution of their product or service, and payment of such, by the consumer.

Four player Structure
The four player structure is basically the same with one major difference. There is an Affiliate Network between a bunch of Merchants (Producers) and the Publisher (You).
Affiliate Network

Merchant

Publisher

Customer
Three roles remain the same. The Affiliate Network is a hub that many Merchants Work through.
Wikipedia Affiliate Marketing via Wikipedia notes that "An affiliate network acts as an intermediary between merchants and publishers. It allows website publishers to easily find and participate in affiliate programs which are suitable for their website (and thus generate income from those programs), and allow websites offering affiliate programs (typically online merchants) to reach a larger audience by promoting their affiliate programs to all of the publishers participating in the affiliate network".
And I can't say it better myself!
How Does it Work?
There are many ways to approach Affiliate Marketing. What you do will not mirror my method. Everyone has their own way of doing things.
What I will tell you is how I did it. Then the rest is up to you.
Initially I started looking up information on how to do a blog. After all, blogs are thriving out there. I read a lot of stuff, but found a lot of disjointed information, At that point I decided to try to find one group that provided me with everything I needed to do and own my blog.
This group I found not only could teach me how to blog but could also show me how to turn this into Affiliate Marketing. Bingo.
To read further on blogging keep an eye out for at my article on blogging
The Base Starting Point.
I hit pay dirt on my second exploration. The group I found let me have a substantial test drive. A set of free lessons to help me decide if this was what I wanted to do. Well, by the end of these lessons I had one website. I loved this so joined up with them as a premium member. The test drive was the starting point in continuous informative lessons.
By the way you can continue as a free member but the information you get is limited.
First of all, the free test drive resulted in my own website. Why is this important? Well there are issues with free blogging websites, also noted on my blogging article.
In fact, I now have two websites.
Website 1 Love Science Fiction
My first website is my blogging website, Love Science Fiction aka Science Fiction Addiction. Within this site I write reviews and general blogs of Science Fiction and Fantasy (books, films, costumes and the like). That is the blogging side.

When picking a good niche to write about you need to select something you love. And I decided, what better than something that encompasses imagination and potential innovation!
I also have affiliate links in some blogs. For instance, I link to Merchants who produce eReaders, paper books, costumes, films and whatever else I can find. When visitors come to my site, read my article, follow the link and buy I get a commission.
Most of these items come and go so this site needs to be kept up to date. Being an affiliate to a number of merchants, requires constant work. You can, if well-organised, get passive income from this type of site but this can be patchy.
Generally new products need quality articles written, published and promoted to catch people's attention. This way they can decide the products that suit them.
Website 2 Working on the Wildside
My second site is about being an Affiliate Marketer for the group I belong to. The major factor in making this very attractive for me, is I only have to concentrate on one Merchant and not several.
And the commissions for people who become premium members, are pretty darn good.
This site took lots of work initially to build up an audience. As the number of my articles increased, my visitors increased too.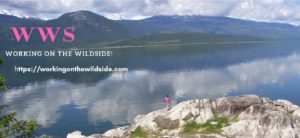 This group provides two things. Information and training on how to build an effective website that brings in the income.
The great advantage with this website is that it allows for a steady and growing passive income. As visitors come to my site, read my information and take the test drive; they can then make their own decision as to whether they want to join us. If they join they become referrals and a commission is earned.
The commission depends on how they join, ie as a free member or a premium ones. For premium, I make almost 50% on what they pay. As for the passive; this recurs either monthly or yearly, for as long as your website is around.
If they join as premium members, they get a wealth of training to get on their way – to gain their own nice passive income.
Voyage Onward
And there you have it. A pretty basic look at Affiliate Marketing. I hope I have made it user-friendly so you can decide if your future lays here.
I have mentioned a couple of supplementary co-dependent topics, blogging and passive income. Yes those are coming up in the very immediate future. Then you can read about them right here on my website.
I would really like to hear your thoughts on Affiliate Marketing and see if you have anything you would like me to add or review.
If you are thinking about joining me, I suggest you have a read of my review about the group I belong to.

Share This