Affiliate Marketing can be a rather confusing subject. Even though I know what the parties do, I have to occasionally talk myself through it as a reminder of who does what! Well, let's see if I can make this plain speaking for you.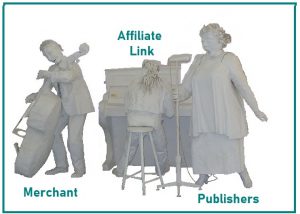 Affiliate marketing is an online marketing system where merchants engage publishers as their promotion and selling partners. One merchant can have few or many partners.
The publishers promote the merchants' products on whatever channels they use: their websites, social media links, blogs or whatever.
The publisher's (your) website visitors have generally come because you have something they need. When they find out it is really what they want, they click on the links you have set up to the merchants' sites. When they buy, you get a commission.
The main advantage of this method to the merchant is that they avoid marketing costs until products are sold.
The main advantage to the publisher is they avoid the need to purchase products and then sell them on.
And from all research and advice affiliate marketing is the best way to build up a site to earn you a living or part thereof.
Affiliate Marketing Structures
Always make sure the Affiliate programs you chose are trusted ones. Do Google searches on them and read what people say about them.
The main forms of affiliate marketing, that is forming productive partnerships, are as follows:

Entities (merchants) that produce goods or services join an Affiliate Network. The network provides a selection of services to them including tracking of activities, distribution of payments and access to a potentially large base of publishers. You and I, the publishers, are then able to visit the Network and sign up with the merchant/s we would like to promote.  

Wikipedia

has a pretty authoritative explanation of Affiliate Networks 
Some big companies such as Amazon, affiliate with publishers who then sell on the company's website. The merchant controls the site. Affiliates earn commissions.

However, individuals can also apply to become an affiliate and promote the products or services on the individuals' websites

Individual merchants can have an in-house affiliate program. Note, always check into the individual affiliate programs as they might not correctly operated and be potentially harmful to you.
If you become a publisher affiliate, to these merchants you are basically an independent contractor. Make sure you read and understand the contract conditions. Different entities interpret contractor differently and they are not always right!
What is an Affiliate Agreement?
This is a business agreement. The checking of affiliate merchants agreements is a major part of reaching a satisfactory partnership. The merchants generally already have written the conditions under which they will partner with you.
Do not forget you are part (no matter how small) of the partnership. After all you attract the merchant's potential clients by giving your site visitors helpful information on the products.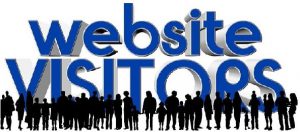 Read the agreement carefully and if you have questions ask them. I expect the merchant, especially the larger, impersonal ones, will be adverse to any changes you might suggest. Put everything in writing.
And if you are not happy with what you find in the conditions either find another affiliate partner or come to terms with the agreement.
What Should an Affiliate Agreement Include?
Instead of me reiterating all the vital information to you, visit this site, The Balance, to find out what an Affiliate Agreement should include.  I really recommend you read this thoroughly. It really relates to a higher level of legality but it will give you a general overview.
As I previously said, the odds of changing the terms of the agreement are quite remote but you need to know what an agreement should consist of as affiliate agreements are legally binding documents. And their extent is world wide.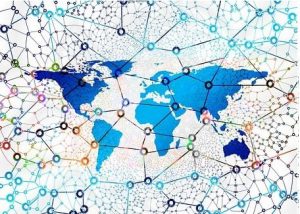 And this is a tedious part of the exercise. I have had to read a lot of terms of agreement and believe me it is very dry, legalised reading. So grit your teeth and read on. You don't want to get caught in any legal trap.
You most likely are aware of how long these can be. So look out for anything unusual.
An affiliate agreement contract should include among (many) other things (taken from The Balance):
The terms of engagement

Definitions

Partnership relationships and responsibilities

What tools are available for promoting the product?

For most affiliates acting as agents intellectual property shouldn't be an issue but always make sure of this.

Very important to us is payment. How and when are pertinent questions"
Why affiliate marketing is so popular.
As I mentioned in my introduction, affiliate marketing is a great way to earn an income via your website. As a complete beginner or an experienced website owner you, with hard work, can earn a decent living.
Some cost savings to building a bricks and mortar business are as follows;
Little or no up-front cost

No products need to be physically purchased.

Hardly any running costs (and what there are can probably help offset your taxes)

All processing is done by the merchant. All you do is pass customers through to them and get paid to do so.
How does affiliate marketing work?
This works with lots of hard work, good content and a vivid imagination.
Before you find affiliates, find a product enticing to people. If not many are interested, don't bother with that product. This is probably not completely true, as the world population is so huge that you can probably sell just about anything. However, some products are more popular and successful than others.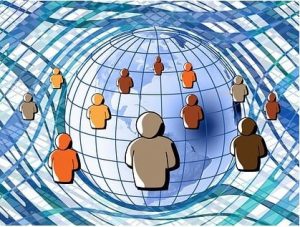 Watch out for trending products and what better place to do this than social media. There are millions of people out there gossiping about all and sundry.
Then go and search out the best companies, either individual ones on those as part of an Affiliate Network, for the product/s you want to promote. And be warned, there are many out there so allow yourself some time to seek them out and research them.
When you are happy with your potential partners, apply to affiliate with them.
And make sure you have built up your website to an operational point to show you mean business.
Conclusion
To rehash the information I have given you there are many benefits to both the merchant and you, the middle person publisher. Your very good, well written information directs the customer to the merchant's website
The merchant doesn't have to fork out money until the deal is made between the customer and themselves. The merchant also has less marketing costs as you use their tools (advertising and the like) to promote them.
You, the publisher, have way less running costs compared to a brick and mortar business. You don't have to travel so have less maintenance costs. Most of your running costs can be claimed on taxes. You get commissions on sales. These very from quite small (eg many Amazon products) to reasonable high (eg also many Amazon products)>
Affiliate Marketing can take time to build up to a successful return for you. It is not, in most cases, an earn a fortune immediately scheme. Mind you some people do hit the right note pretty quickly and start earning very early in the piece.
And finally I must stress again, it means dedication by you and hard work to be a successful affiliate marketer.
The very best place I have found to learn about affiliate marketing is the group I found by good luck and fortune. This is Wealthy Affiliate. The name says it all. While many here are looking to subsidise their income, many others have substantial earning websites.
This can be you too. Come and take a read of my Wealthy Affiliate Review and have a good think about joining us. I would love to meet you.
Share This