Niches are part of the stairway to freedom and follow on from the Goals created from your dreams. You might like to check out Stairway to Freedom before you start this section of the climb.
And then let's talk about Niches.
What are Niches?

Many people who want to start a website have a little bit of trouble defining their niche. For some reason this word becomes an overwhelming idea. Well niches are actually quite simple. And you have most likely already embraced some in your lives. Do you love what you are doing? Are you able to use this to create a Micro-market. That might sound small but on the scale corresponding to the internet population it can be a huge market.
There are a number of definitions of niche. It can be:
a role in life, or
an interaction between people and things.
a recess to display objects,
a position.
a focused slice of a market, products & services, or
interests that appeal to a specific group of people.
Well any website you create will fit right into all or most of these definitions. But I believe that the appealing interests is the best one as long as it is a great interest to you too.
Your Niche will find You!
Do you have a hobby you love? Or a favourite pastime. Well then you have a niche.
Will it be profitable? This will be where your challenge will begin.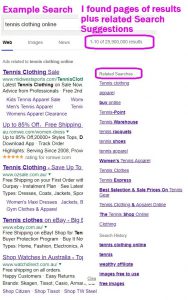 There are niches around exercising, music or health. Do you really like reading? Well, there is a website for you. You will have to work hard with something like this as the return is smaller on lower priced items.
You will need to explore whether or not your niche will attract visitors. I do this by going to Google and other search engines to check out what niches people are flocking to. Wealthy Affiliate has guidelines to, well guide you on determining this.
I did a search on Tennis Clothes to show you what results you get by researching a niche this way. As I am a lousy golf player, this was so NOT me. But with avid parent golfers I have a sound grounding in tennis knowledge so I could have developed this as my niche. See it's what you know and are familiar with!
Wealthy Affiliate also has a niche and keyword tool (coming up in my next post) that allows you great power in checking out potential niches and helps with your decision.
You will be able to use Wealthy Affiliate to do this as there are many Wealthy Affiliate tutorials and member posts that will guide you.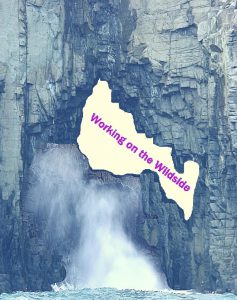 My niche is living away from the madding (madly frenzied) crowd.  That is the reason for my website title and it fits right into a physical niche such as this cliff niche on the Great Southern Ocean. I have the advantage of living this way for many years and my niche has become ingrained.
It's highly likely you have one or more that affect you like this. Don't think too hard. Just let it surface into your mind and find you. You most likely will get a feeling about its rightness.
Perhaps you like lots of things. This can make it a bit harder. Just remember that you want to use your niche to help people choose what you are offering.
Niche Range
Don't generalise with your niche. Drill down and be more specific. Niches need to be interesting and focus people on what you will do to help them make decisions. Just remember in a lot of cases people know exactly what they are looking for. You give them information on the best available choices.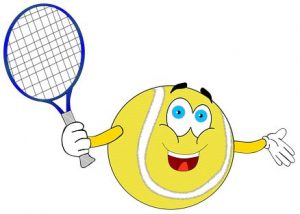 Using the above example and the Related Searches, you can fine tune to tennis shoes, tennis racquets (and maybe a ball or three). People looking for either of these items don't want to have to wade through the tons of sites about Tennis Clothing online. They will tire of this quite quickly and leave your niche website.
How Your Niches Work
Never limit yourself. Don't anticipate that people won't visit your niche website. You need to make it interesting and magnetic – a real draw card.
As for thinking a niche might be overworked; well there are billions of people visiting the internet. There are plenty for you!
Once you have your niche, make it work by connecting with your visitors. Talk to them as you do to your friends. Be conversational. I know this works as I have used this approach all my life. People like to feel that you are talking directly to them. So do so.
Niche Wrap Up
You should now have some idea of niches. Just remember to be yourself, be your niche.
Made up your mind yet to test drive Wealthy Affiliate? You can test drive it for free.
Following your dreams, goals and niches, the next step is to use the metal to unlock the door to your website, the Keyword.
Share This